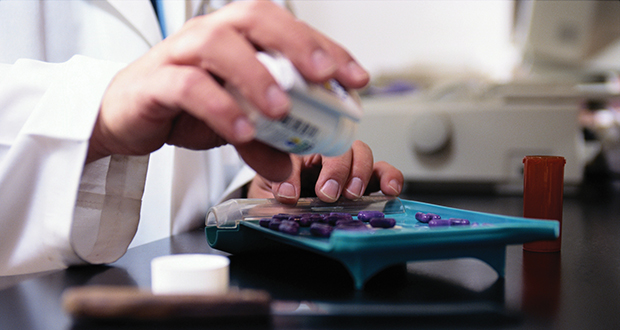 Community pharmacy can play 'key clinical role' in vaccine deployment – BMJ
Study notes that community pharmacists are a "highly skilled" and trustworthy workforce in the fight against Covid-19
Community pharmacy has a "key clinical role" to play in future Covid-19 vaccination programs, according to research published in BMJ Open.
The PERISCOPE study – led by Aston University in Birmingham, UK and conducted in collaboration with UK and international researchers – notes that community pharmacists are a skilled clinical workforce with the potential to play an essential role in future efforts to fight Covid-19.
In the Republic of Ireland, the Secretary General of the Irish Pharmacy Union, Darragh O'Loughlin, said about 1,200 pharmacies in his organization have expressed an interest in participating in vaccinations. So far, the HSE has approved more than 1,000 of them, O'Loughlin said, in a report from the Irish time.
As part of the study, partners from the universities of Sheffield, Oxford, Hull and Bradford in the UK, as well as overseas, the University of British Columbia and the University of Tasmania examined more of 100 blogs, articles and websites regarding the role of community pharmacy. .
The researchers also found that the community pharmacy is uniquely positioned to support individuals because the public trusts it. It can even help fight vaccine reluctance in "hard to reach" communities. They implored policymakers to endorse and support a clearly defined public health role for community pharmacy.
Several recommendations were made by the researchers based on the results of the study. Most importantly, the group found it imperative that policy and practice focus on the clinical role of community pharmacy. Other recommendations included: involving front-line community pharmacists in the development of an immunization policy; adequate funding for reimbursement of any new service provided by pharmacies; the provision of adequate systems for administering vaccines in a pharmacy.
Dr Ian Maidment, clinical pharmacy reader at Aston University and former community pharmacist leading PERSICOPE, said: "We need to use community pharmacy a lot more for COVID-19 vaccination, especially for recalls against new variants such as the) variant. The current model (e.g. large hubs) may not be sustainable in the long term, particularly if annual COVID-19 vaccination is required.
"Our work has found key ways to achieve this. The easy access and local convenience of street pharmacies make them an ideal place to vaccinate populations at risk. "