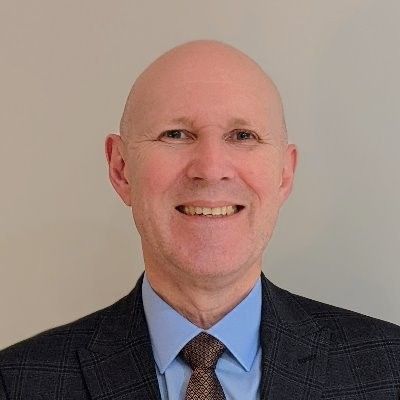 David Webb: Wholehearted support for community pharmacy
England's Chief Pharmaceutical Officer (CPhO) David Webb pledged his "wholehearted support" to the community pharmacy sector at the National Pharmacy Association (NPA) board meeting on June 28 in St Albans.
After hearing from the CPhO at the meeting, NPA Chairman Andrew Lane later said, "David is someone we can do business with."
Webb listed his priorities as head of practice: integrating independent prescribing into pharmacy practice by 2026; promoting inclusive pharmacy practice for all pharmacy professionals; post-registration practice assurance; developing the role of pharmacy technicians; support for pharmaceutical teams in integrated care systems and the primary care network (including community pharmacy); drug optimization; and strengthening professional leadership for community pharmacy.
He also reported that NHS England recently increased its team of regional pharmacy integration managers from seven to 14, creating seven new leadership positions.
Webb told NPA board members: "I sincerely want to thank the community pharmacy teams for all they do and say you have my full support. I believe in the importance of community pharmacy and will listen and engage as I have demonstrated before.
"Community Pharmacy has clearly shown that it is part of the NHS team, delivering on the priorities of the NHS long-term plan and helping the NHS deliver on its promises throughout the pandemic and beyond.
"Due to the success of existing clinical services, community pharmacy colleagues are a key part of the overall direction of movement for integrated clinical pharmacy practice in CNSs and PCNs for the future.
"We are at a pivotal moment and there are real opportunities on the horizon."
Highlighting the initial rollout of a number of new NHS community pharmacy services, he said: "I want to congratulate community pharmacists and their teams across England for their drive to innovate and join to us on this exciting clinical journey."
He added, "ICS gives us the ability to form partnerships to deliver integrated services to larger populations using population health management approaches and more.
"This will provide a myriad of opportunities to further utilize the skills of pharmacy professionals, including the use of independent prescribing.
"I can envision a time when pharmacists will help manage long-term conditions in the care pathways of integrated care systems."
Andrew Lane said: 'This is the first visit by a pharmaceutical executive to England to an NPA board meeting for many years, and it has been a very warm and constructive exchange. David certainly seems like someone we can do business with. We take him at his word that he wants to take a journey with us towards a sustainable clinical future.
"It should be noted that a role for the community pharmacy in the management of long-term illnesses is again mentioned at this level. Along with emergency care and prevention, this feels like a more comprehensive community pharmacy offering that makes full use of our clinical skill set.
In a related development, David Webb last week (July 1) announced the appointment of two more community pharmacists to the UK Commission on Professional Leadership in Pharmacy, following requests from the NPA and others. The commission is being set up to make recommendations on the aims and functions of future professional pharmacy leadership in the UK.