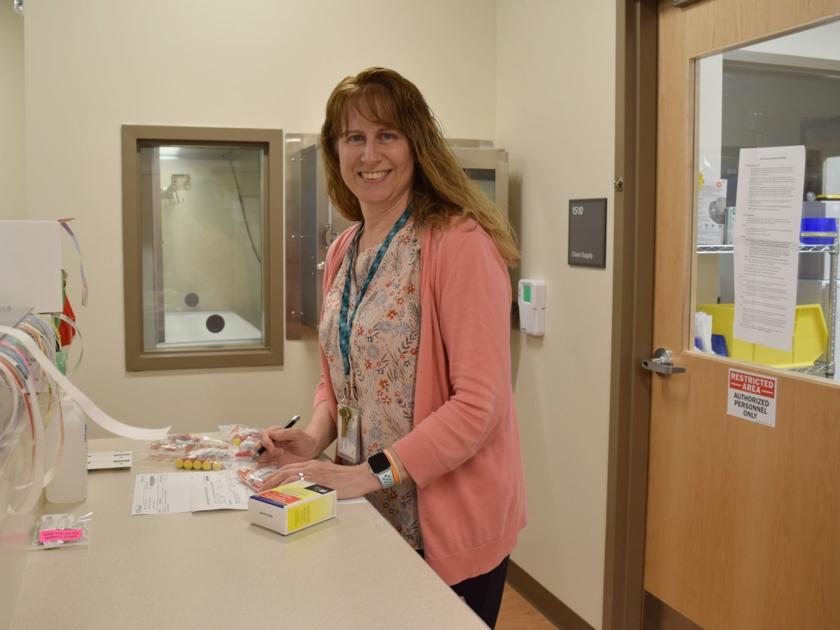 Director of Hospital Pharmacy Receives High Honor from Oregon State University | Community
The Oregon State University School of Pharmacy named Pamela Martin, RPh, MBA, as the Preceptor of the Year for Advanced Pharmacy Practice Experience.
"I am touched and honored to receive this prestigious award," said Martin, director of pharmacy at Samaritan Pacific Communities Hospital.
Martin has been a pharmacist for 20 years and has led hospital pharmacy since 2007. She has trained OSU students throughout her career, taking two to three students per year for six or 12 week internships.
"I try to keep the students for 12 weeks so that they can gain extensive experience in all three aspects of pharmacy: inpatient, outpatient and infusion," said Martin.
She is only the second Samaritan pharmacist to receive this award. OSU picked her for the award because she hired a student last year whose initial rotation didn't work out.
"It was really meaningful to me as well as to the student," she said. "It was gratifying to help the student believe he could do the job and give him back his passion for pharmacy after his first internship experience.
Jauncho Ramirez, associate dean of experiential education for the OSU School of Pharmacy, said he was deeply touched by Martin's actions to care for the student.
"Pamela's kindness and passion for our profession is reflected on our students every time they pass through her practice site," said Ramirez. "She still supports us and it is time for us to present her with this award."
"Jauncho's comments fully reflect (Martin's) character, spirit and commitment to the development of our future pharmacists," said Reher.
Martin is quick to point out that she does not teach students by herself.
"Preparation is teamwork," she said. "My team works closely with each student to make sure they see all aspects of pharmacy, to help them be the best pharmacists they can be when they graduate and take their first job. "