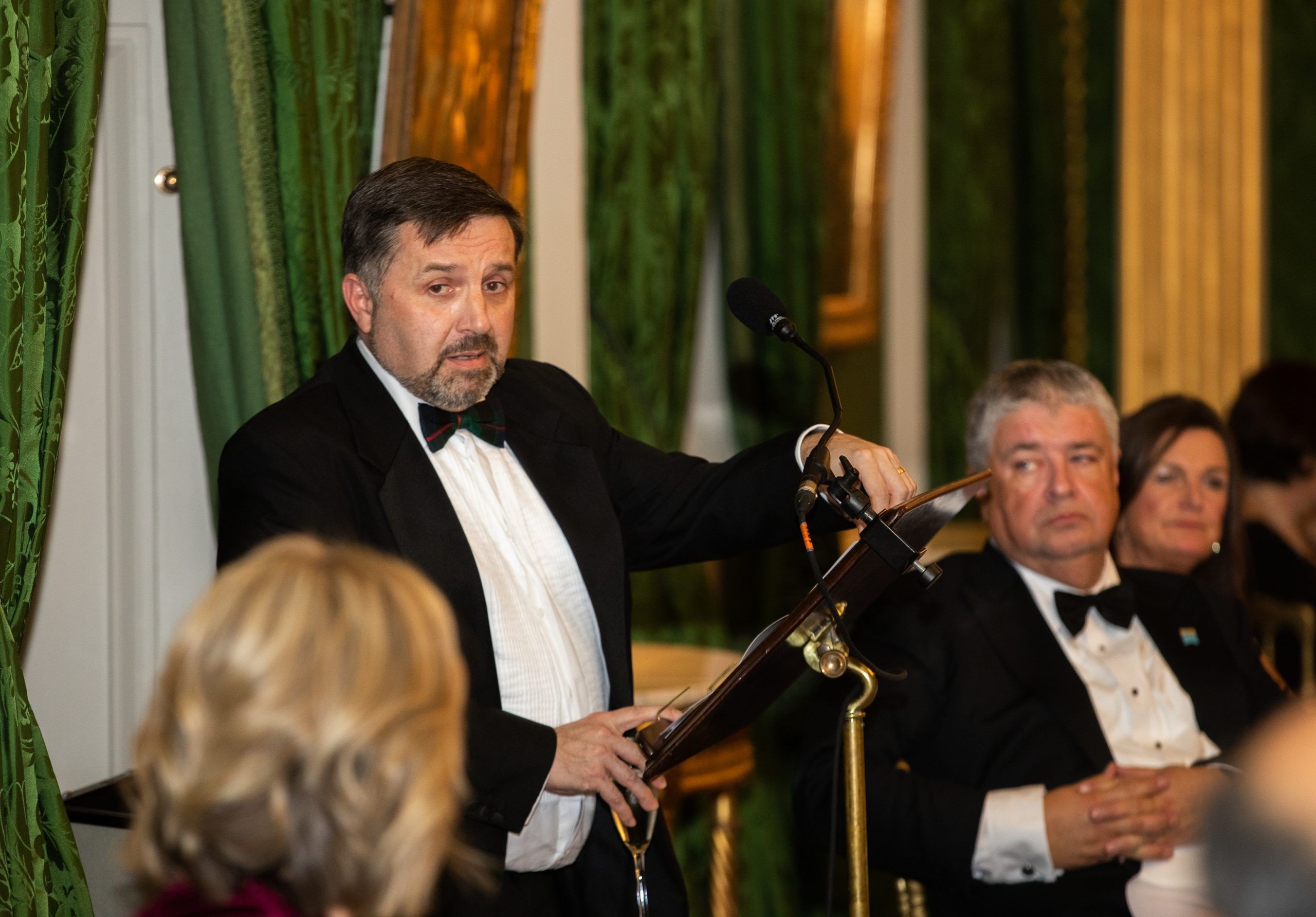 Robin Swann praises community pharmacy at NPA event
[ad_1]
Northern Ireland's Health Minister Robin Swann thanked the community pharmacy for its 'unwavering' response to the coronavirus pandemic and its dedication to helping people.
Swann, who was the main guest at a dinner to mark the centenary of the National Pharmacy Association, praised "the enormous dedication of community pharmacy to public service in Northern Ireland" over the past 100 years.
"Recent events have shown the value of the community pharmacy for health services," he said at an aid event at Hillsborough Castle near Belfast on Tuesday (October 19th).
"Pharmacies have been at the forefront of our response to Covid-19, playing a central role in providing much needed services to our communities and the people who live there.
"I know that Covid-19 has generated new and different demands for pharmacies and you have worked hard to maintain access to medicines and expert pharmacy advice, as well as to offer new services.
"You have been unwavering in your response and your dedication and I want to thank you on behalf of all the people of Northern Ireland."
The Minister continued: "The exit from the EU and the Northern Ireland Protocol have raised concerns about the supply and regulation of medicines. The objective of my service has always been to maintain the continuity of the drug supply and the equity of access to treatment for all our citizens.
Cathy Harrison, Pharmaceutical Officer at the Northern Ireland Department of Health, also attended the event.
She said, "I am extremely proud of every community pharmacist and member of our pharmacy teams. I can see things looking up for community pharmacy in Northern Ireland with ambitious plans in place for workforce development, independent prescribing, regulation of technicians and investment in IT .
"The support of the National Pharmacy Association will be absolutely essential to our success in this area," she added.
Around £ 500 was raised for the mental health charity Inspire at the event.
[ad_2]